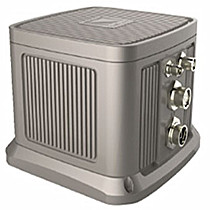 INS8000 Ring Laser Gyro - Positioning Sensor systems is built in 0.008 degrees/hr high precision ring laser gyro, 10ug high precision quartz accelerometer, with the aid of the innovative inertial device error calibration compensation and strapdown navigation technology, it can achieve precision of 0.06 degrees self north seeking and 1nmile/hr autonomous navigation accuracy.
To ensure the compatibility requirements, the product is equipped with a new integrated navigation sensor together with "Starneto Fusion Engine (SFE)", the GNSS receiver can be external connected, making the use of the SFE block with GNSS, Optimal design of multi path interference, and with the auxiliary conditions of GNSS the product maintain the high accuracy output with much longer time.
In order to meet more applications,This device accept the external sensors such like Milemeter /DVL/Barometric altimeter.Multi sensors(Milemeter /DVL/Barometric altimeter) integrated into our INS8000 system,it guarantees this system with the high accuracy output fora long time.The INS8000 Systems have an excellent performance in application like Compass for vessels and high precision positioning and orientation(POS) application.
About Ring Laser Gyro Technology
---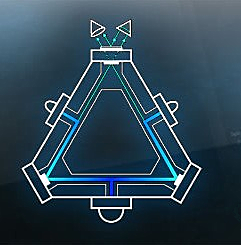 Optical technologies RLG & FOG sensing technologies form the basis of many of our motion sensors. Their role is to measure the rotation of a device in free space. Both technologies use a phase interferometry to achieve these rotational measurements. The RLG or the FOGs are arranged in a group of 3, and complimented with 3 matched accelerometers, to form a 6 Degree Of Freedom (DOF) inertial measurement unit (IMU).
RLG technology The monolithic RLGs used by FOG photonics are extremely stable over a range of temperatures and are available in 2 performance grades. A wide range of products, from the MiniRLG to the INS8000 are available with this technology. They are also available as positioning solutions, as they have embedded inertial navigation algorithms. When supplied with a DVL, the system can use the data from the DVL directly to aid the solution. Where most other technologies would have a hard time operating, RLGs are able to perform under adverse environmental conditions.
Product Features
Product hinglights

Military grade device
Built in tactical inertial measurement device: 0.008°/hr Ring laser gyro, 10ug accelerometer

Autonomous Navigation
High precision,Totally inertial navigation: 1nmile/hr

Self seeking north
High precision self seeking north: 0.06 degrees north seeking accuracy

Good compatibility
Built-in GNSS Receiver:Support Compass B1、B2,and GSM Band2/3/8, TDS Band34/39, TDD-LTE Band38/39/40

Compass function
With Drift Free Compass function

Low noise, high update rate Solution(High bandwidth)
high update rate :200Hz data update rate

Support storage
With 16G data storage added,Support theSupport the storage of navigation data / raw data / external user data

Excellent scalability
Support a variety of external sensors (odometer /DVL/ altimeter etc.)

Flexible configuration protocol
NMEA0183 standard protocol output match with as many as 20 kinds of proprietary protocols

Waterproof and dust proof
Waterproof and dust proof,IP CODE:IP67

Customizable selection
Interface, storage, precision grade